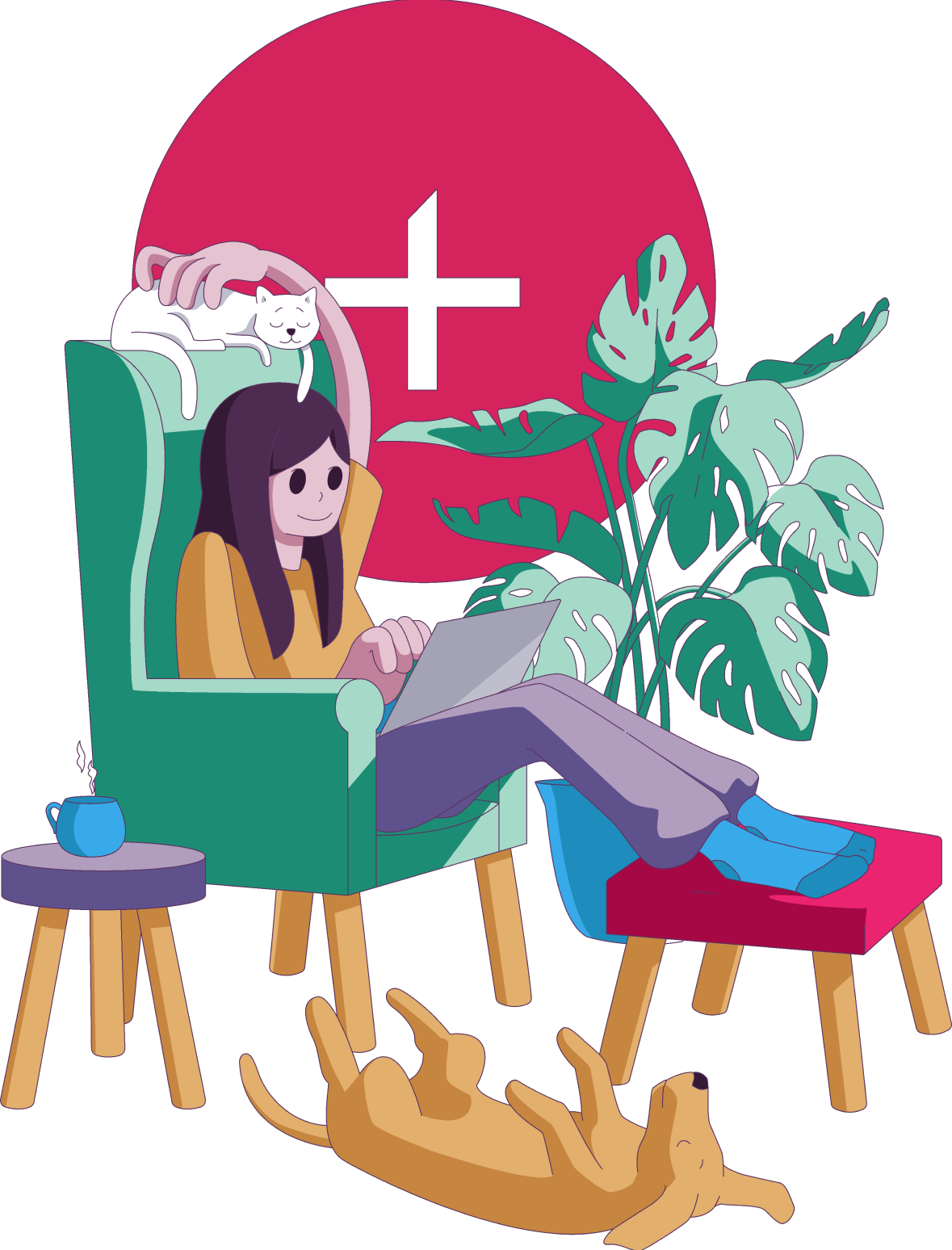 We never take ourselves too seriously but we are always serious about our work. And right now, another thing we need to take seriously is health, both our own and others'. Being at home long-term might pose technical and emotional issues to anyone. We've collected a few things that help us overcome these challenges, in hopes that these can also help others. Maybe you as well.
Lots of excellent, interesting articles have been written about remote work by people who have more knowledge and experience about this topic than we do. We think these are worth a read:
Dealing with social separation
Chatting on Discord all day - every day
If you miss the people sitting around you, you can create a huge company walkie-talkie on Discord.
What is Discord?  – A platform through which you can talk to each other in rooms. 
What's great about Discord? – If you want, you can use it to create a virtual replica of your own offices, like we did. It also works well for having a drink with the others in the evening, now that the party district is out of commission.
How to do it? – https://discordapp.com – Basically all you need is an email address and a good server name idea and you can create your own company arena for free in two minutes. When it's done, all you have to do is invite your coworkers and you can even work on creating the various themed rooms together. You can also add bots to these rooms, for example to provide music. 
In this changed system, a bunch of meetings might become pointless while others take their place. It's worth experimenting with meetings that help you through the workdays by enabling you to see and hear each other. Sometimes, half an hour of non-job-related chat helps your work more than an exhausting status meeting.
Start-of-the-day meetings can't hurt: it's hard to keep up with what everyone's doing at the moment.
10-minute check-ins are like having a smoke together, except a lot less hazardous to your health.
Having virtual lunch together is also nice and you don't even have to endure the smell of pad thai.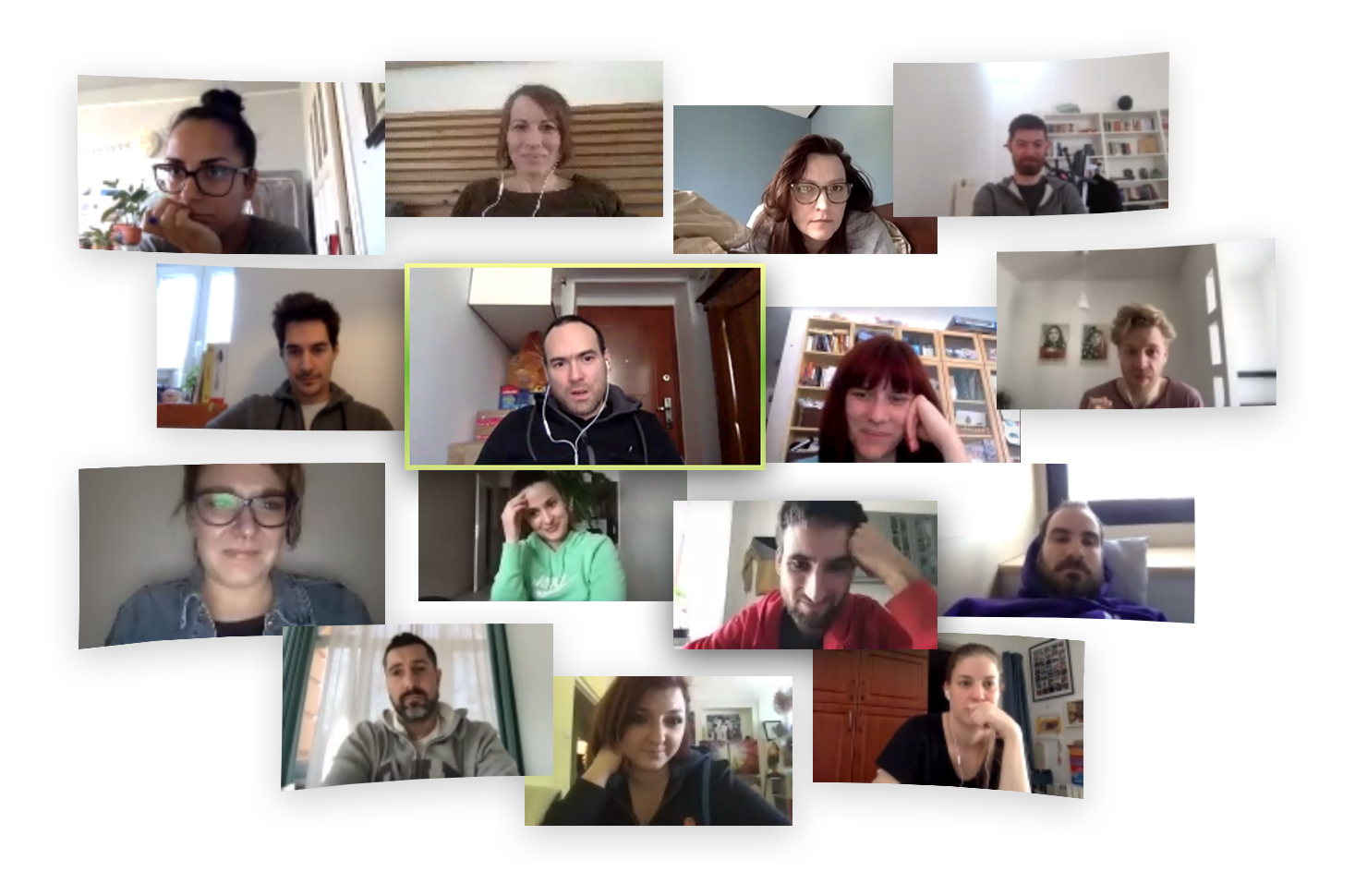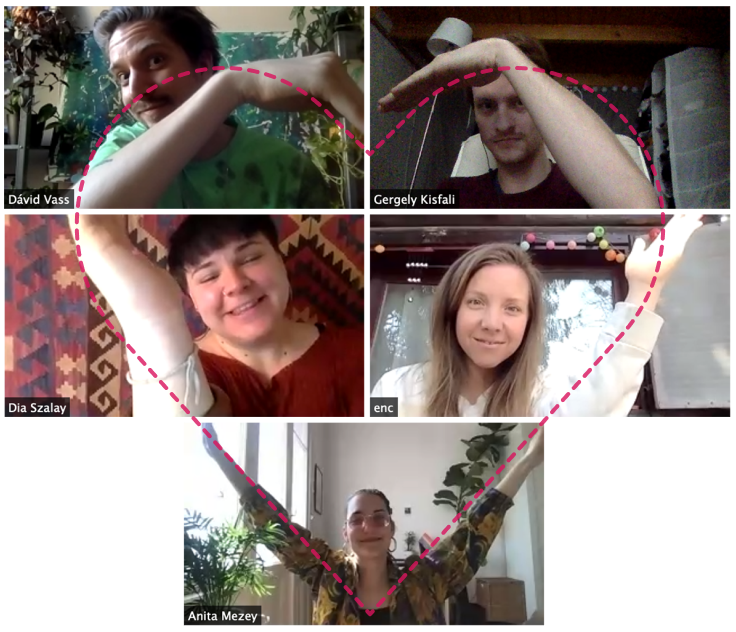 Things to do together in virtual space
Fortunately, nowadays we have a host of different tools at our disposal that help us do things together without leaving our home. This is not ideal, of course, but at least you don't have to wait ten minutes to get to the counter. 
Gaming
We decide in dedicated Facebook groups and Google Chat whether we'll play Rocket League in place of our usual football game in the evening. We use the various platforms as a sort of matchmaking system for gaming.
Exercising
There is no reason to limit ourselves to virtual exercises: we also try to organise collective workouts like virtual yoga lessons or morning gymnastics. And it's no problem if you can't organise something in-house: there are tons of instructional videos on YouTube alone. 
Having a drink together
If we've already established a virtual office on Discord, why not have a drink there together too?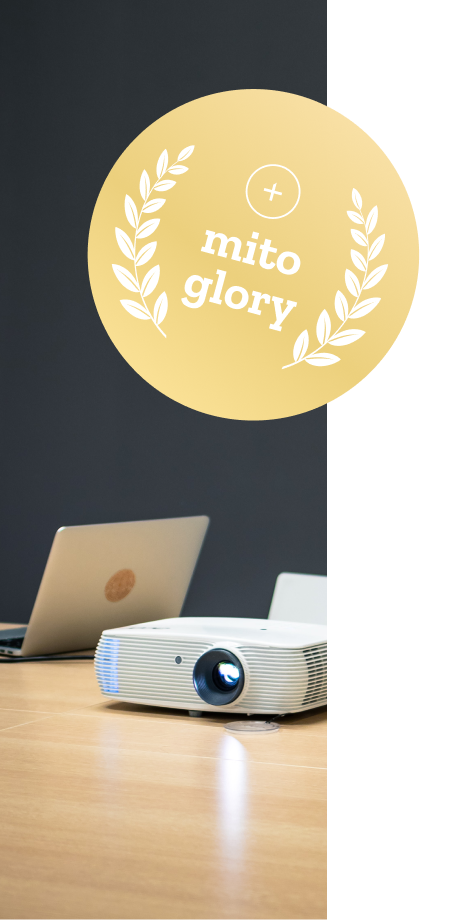 An easier, better way forward
Mito Glory at the service of society
This is what we call the system we use to develop proactive ideas here at Mito. Back in ordinary times, this is how it usually went: each round, we selected one of our clients, we defined scopes and problems and then tried to come up with actual, workable solutions. Our creative team received these briefs as tasks, while they were open briefs for the rest of the company.
This Monday, we kicked off a Mito Glory round with two goals right away:
Thanks to their market position and social embeddedness, several of our clients would be able to help; our job is to show them how.

We ourselves at Mito could also help as we have numerous competences in-house. Let's see if we can come up with a tool or solution that could provide real help in the following weeks. 
In two days, more than 30 ideas were submitted, several of which we sent over to our clients in the second half of the week. We hope that a few of these will be realised and can provide actual help.
Work schedule for parents
Parents are in an especially difficult situation right now. In addition to their daily tasks, they also have to take care of their children and even tend to the kids' education. The situation might be different in every household so we try to help with a flexible work schedule.
What's a flexible work schedule? The parent or parents who stay home create a daily schedule around their kids and this schedule is then entered into a public calendar. This way, all of our colleagues know when the parents are available, when they can be reached, when they are able to help with tasks.
Music has always helped us work and that's no different today.
Radio – In our virtual office on Discord, anyone can become a DJ and anyone can create a broadcast. This is practically the same thing as when someone plays their music over the speakers at the office.
Playlists – Luckily, we have several colleagues who are at home in rhythms and tunes. They have compiled a few playlists for us that can help us work better or more efficiently.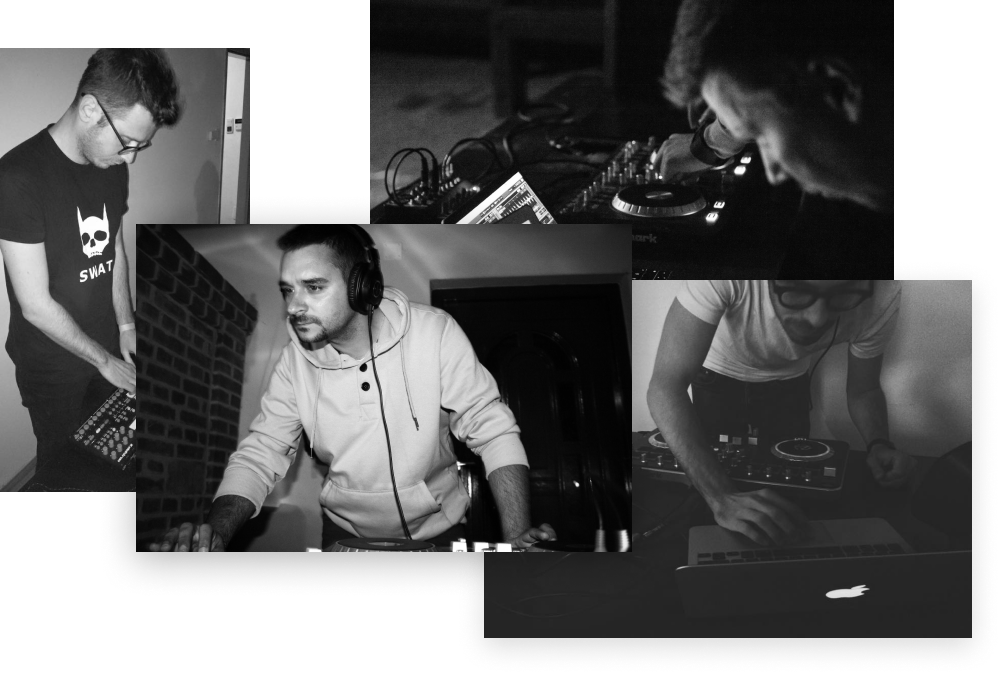 You start out by slowly hanging up the washing but by the second round, you are already dancing around with the laundry basket and when Believe by Cher comes on, you sing along at full volume, feeling that this is gonna be another nice evening spent in isolation.

One hour of legal psychedelic which you can enjoy during work too.

A playlist that builds nicely and gently, featuring mostly classics, so that you can feel as if you are in the musical montage of a moderately tacky movie while you're brushing your teeth.

For overcoming the slump after a food coma: music that shakes you up slowly, ending with a mind-losing freakout.

There is a point when you have to close your laptop and have a little party in your room.

Music for those slow-starting, strange mornings when you linger a bit more on the border between dreams and wakefulness, trying to figure out whether you've dreamt the whole thing. 
At least the dogs are happy
There are also some who wouldn't mind this situation for the long term: our dogs and maybe our cats too. They are welcome to the office normally anyway and right now, they are the biggest winners, as their owners are home with them all day.
Whatever happens, we always say to each other: everything is gonna be great. Now we'd like to say it to you: everything is gonna be great.