Clever things, silly people
We're always looking for a solution. Sometimes it's the most novel. Sometimes the quickest. The safest. Or the simplest. But always the most clever one. And we're just as diverse as our solutions. Different individuals, different teams, but one group.
If you want to make life or work at Mito even better, we will always listen to new ideas and help you join existing initiative.
We will organize events, big and small where you can have fun.
We will help you learn from others and share your knowledge as well.
You will get all the resources to deliver brilliant work.
We will clear all possible hurdles to make sure you enjoy working here.
Here are a couple of benefits you will enjoy, but the list is far from complete.
To get as close as possible to work-life balance, we went hybrid: we love hanging out together, but also getting stuff done from the comfort of your home.
Getting smarter, together
Mito Hackathons, Mito Academy, Mito Brainy, Mito Showcase. There's a lot of events to keep our knowledge fresh – we know, we should invest more time in naming them.
Having animals – ok, mostly dogs – in the office increases optimism, lowers stress and from time to time enables us to take a break and get some fresh air. So dogs are very welcome here, and they even have their
own database.
We will support you in a way that suits you best, whether it's professional development, mental hygiene or some good old PE.
Unlock up to five extra free days in addition to you regular annual leave with each year spent at Mito.
Our offices are in the Central Palace office building, located on Karolyi Utca, in downtown Budapest. A lot of room to come up with really cool stuff and have fun doing it. We occupy 3 large floors with enough sunlight to keep our plants alive.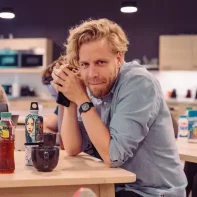 Wanna see Mito from the inside?