Nokia Allwhere - Private Wireless - Global digital media campaign planning & execution
Building awareness and creating demand for Nokia Industrial-grade Private Wireless in new vertical markets.
Campaign context & business challenge
Nokia launched a digital campaign to educate the market that their industrial-grade private wireless solutions are the key in accelerating the ultimate benefits of digital transformation and realization of the fourth industrial revolution.
The goal: to build brand awareness and create demand for Nokia Industrial-grade Private Wireless solutions in new vertical markets, especially infrastructure or asset-heavy industries where digitization has been mostly restricted to point solutions, without general network connectivity. Key focus on Airports, Ports, Mining, Utilities and Manufacturing.
We've developed a multi-touch global digital media campaign, which covered the entire user journey of business leaders, from education to making a business decision.
Our main goal was to make Nokia visible on a large scale through automated solutions and smart targeting, when people are reading, talking, learning and searching about private wireless networks.
To achieve this, we've utilized the combination of digital media platforms, including industry specific content sponsorships, social media ads, paid search, programmatic hyperlocal and Digital out-of-home ads in front of target company HQs. We've made sure that when our key audience is browsing the web, using social media on their phones or just walking outside their office, they see a relevant Nokia ad.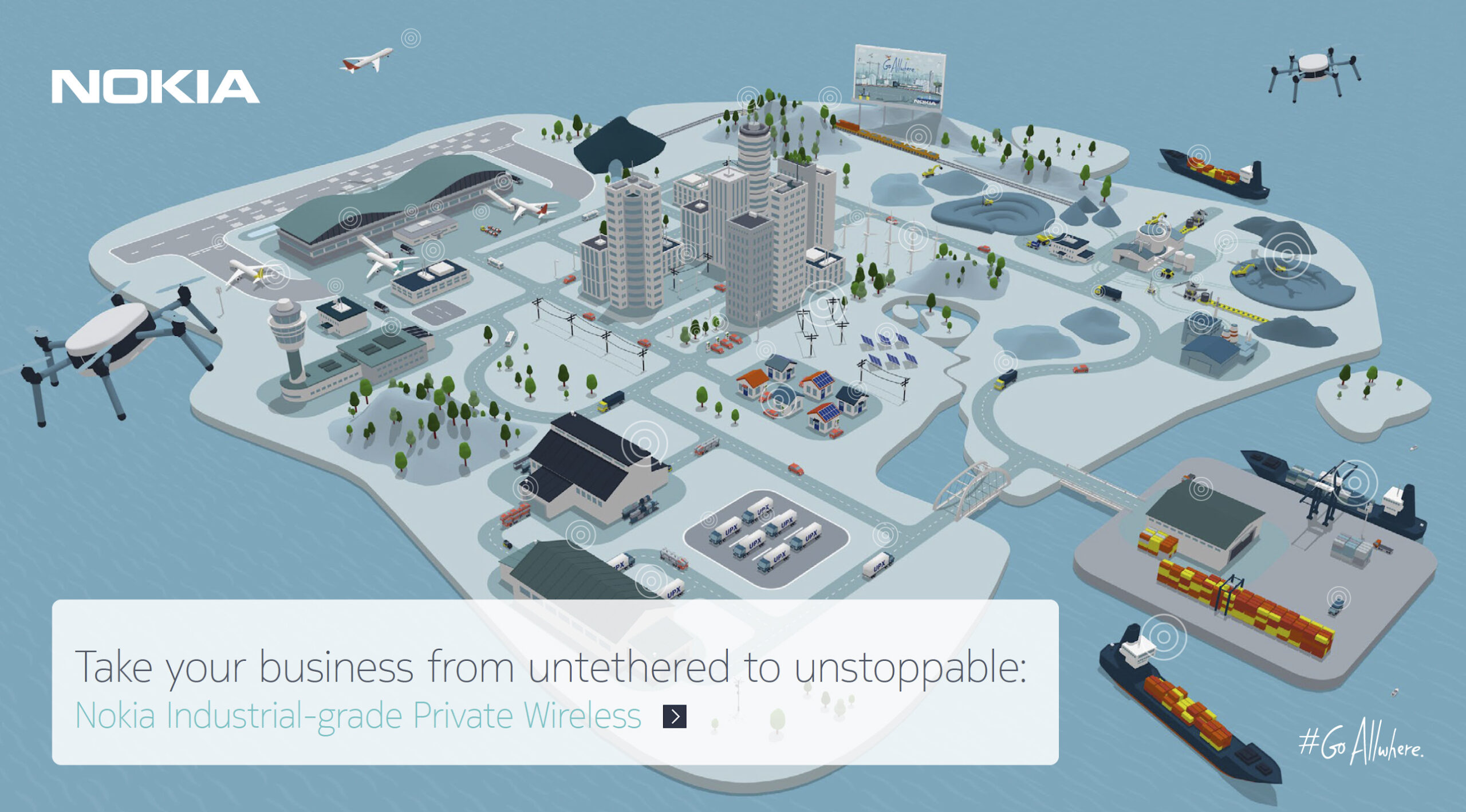 The campaign has reached over 80 000 business decision makers and influencers in 3500 target companies, across 5 industry verticals globally.
Private wireless solution specific brand search volume increased by 70% during the campaign period (YoY) and has added 5000+ in net new contacts.
This success story is brought to you by Mito Performance
PPC, media, programmatic, SEO, CRO, analytics, research
Would you like to join our team?
We are always looking for talented people, even when we don't have job openings in your area of expertise.