How performance agencies and clients should work together to meet the challenges of a new digital era.
I had the pleasure to participate in Google's CEE Agency Summit in Athens and some of the presentations gave me real food for thought. So I've put together a special subjective summary about the topic that I found the most interesting: the inevitable transformation of digital marketing agencies to be able to help their clients.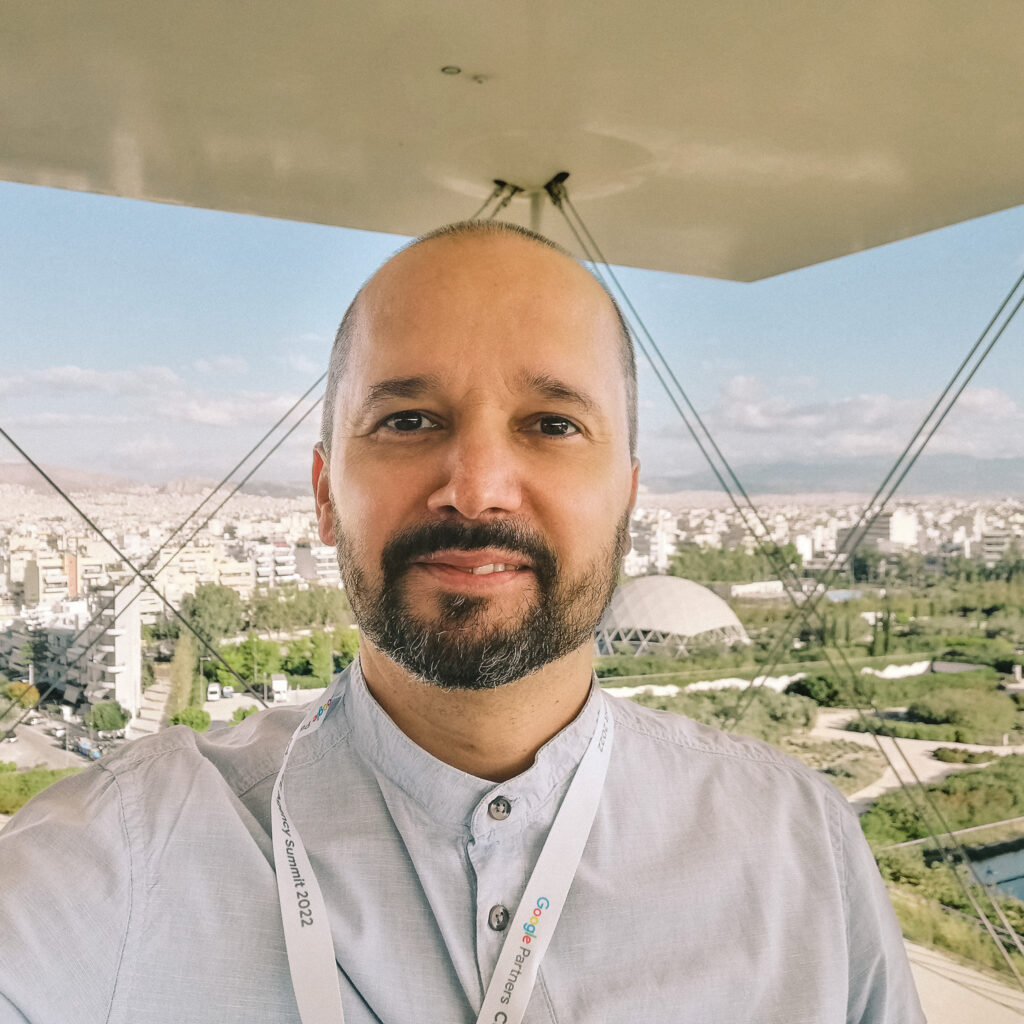 Digital Resilience, Cookieless World, Automation, Consultant Mindset
These buzzwords must be familiar to many who work in digital marketing. Nothing is constant but change – a cliché that sounds so trivial and yet again it's so valid. COVID taught us (among other things) that brands must be resilient to change and adapt quickly to be successful in this new era. And not just brands – it's true on the country level as well. A fresh report by McKinsey about the CEE region shows that countries with a higher level of digitalization on average experienced a less severe economic slowdown during the first waves of the pandemic. Digital Commerce became THE growth engine during the COVID-pandemic and by 2022 Ecommerce surpassed 20% share of the Total Retail Sales Worldwide and will continue to grow heavily. And higher shares mean higher stakes to fall behind.
Preparing for a cookieless world
Not only means that Companies are GDPR compliant (or CCPA/PIPEDA Overseas) but it also means that marketers (both clients and agencies) need wider capabilities: beyond media, analytical, and measurement skills, they need to develop creative skills as well because they can't target as precisely as they used to. They relied heavily on 3P data for personalization and targeting but the ecosystem is changing. The future-proof targeting should focus on consented 1P data. So it's crucial for brands to build and use their 1P data. Yet, most companies are using only a fraction of the data in their possession. Strict legacy systems, siloed databases, and the lack of automation are common obstacles plus there is no understanding of the added value of these and how they can improve results. Agencies should help their Clients to build new marketing operations around 1P data. Because we can actually do more with the available data by harnessing AI & ML capabilities and building predicted insights and audiences based on 1P data.
Automation is also changing the way we work
Machines are getting better and AI has more potential than ever before, starting from AI-generated image creation from a description in natural language to AI-based copywriting. In such a tech-driven marketing environment gaining technical skills is a must. Next to Media Buying & Advertising, Data & Tech should be another key competency for the Agencies of the Future. Of course, this requires a transformation towards an agile and learning organization. Not to mention the other benefit: outsourcing some of the leg work to automation can help them to focus on what matters the most: to see the bigger picture.
Talking about the bigger picture
A recent study conducted by Forrester Consulting on behalf of Google showed that 87% of Clients are seeking a strategic partner when working with an agency. A fresh UK study based on 600 client interviews received similar results: over 2/3rd of clients would like their agency to step back more from the day-to-day work and see a bigger picture to help them achieve their business goals. Because clients are increasingly seeking unified best-in-class teams with a combination of strategy, design, and technology under one roof.
So what do Agencies need to do to be successful in this new digital era?
Redefine the relationship with their clients not just fulfilling their identified service requests but aiming to discover their unconsidered needs to improve their business results.
In doing so, they need to strengthen their Consultancy Capabilities to become not just Creative Problem Solvers but Strategic Partners too. Pick a versatile and accessible tool.
And ultimately expand the Core Business and foster Data & Tech competencies in an era of Privacy and Automation to help Clients in both Consulting and Implementation.
And what can Clients do to be successful in this new digital era?
Clients should involve their agencies more and more in the business planning phase and consider their Digital Marketing Agency as a trusted strategic partner.
Clients need to have clear Business Objectives that can be translated into Marketing Goals that will help them and their Agencies to define the right Media Mix and Campaign Objectives.
Customer Data should be seen as Strategic, the new focus therefore should be on building 1P data to monetize the customer insights in their marketing activities.
On a final note – One takeaway from the Google Agency Summit is this: if we are not afraid to redefine the client-agency relationship this will empower both parties and will ultimately lead to measurable results.