This April, we visited the Brighton SEO conference to network, learn about the newest trends, and last but not least, learn the ropes of log file analysis. We didn't want to keep this to ourselves, so we decided to share our main highlights from the training and conference days in this post. 
SEOs in da house
Having started in a small room above a British pub in 2010, it's fair to say that the brightonSEO Conference has outgrown itself in the past 10+ years, becoming the biggest SEO conference in the UK. Now it's a two-day conference held twice a year, with both in-person and online options available.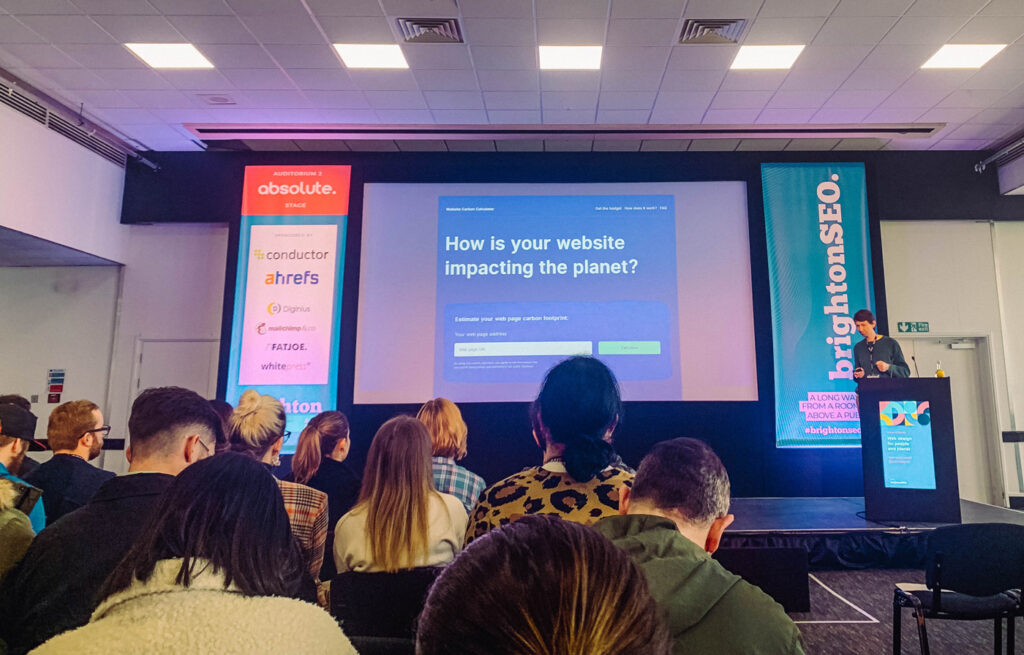 In case you plan to attend sometime, we thought we'd give you a short summary of the weather conference's April edition. (But for real, about the weather: yes, it's going to be windy and no, do not buy an umbrella because the wind will break it anyway.)
Hello Kelvin, what's on the agenda?
The great lineup of presenters did a good job at covering all the main SEO topics, such as crawling & indexing, on-page SEO, reporting or e-commerce from different angles. Beyond touching on evergreen topics, like crawl budget optimization, SEO gap analysis, long-tail keywords and website migration, the conference also gave the stage to more advanced topics, such as focusing on the potential of SEO process automation, how Python can help out with such automation, how we can use predictive SEO for our e-commerce or how SEO and PPC should really work together.
But among the major highlights there were also some refreshing new topics related to the Future of SEO. And when we say future, we mean that the speakers really looked into some trends that will prominently shape search behaviour. Eilish Hughes showed us how demand for a sustainable world with sustainable products is really taking off. More and more people are using Ecosia, a not-so-new but trendy search engine, when searching for sustainable products. The reason? It's a search engine that uses its ad revenue to plant trees where they are needed the most, and also because it is leading users to greener search results.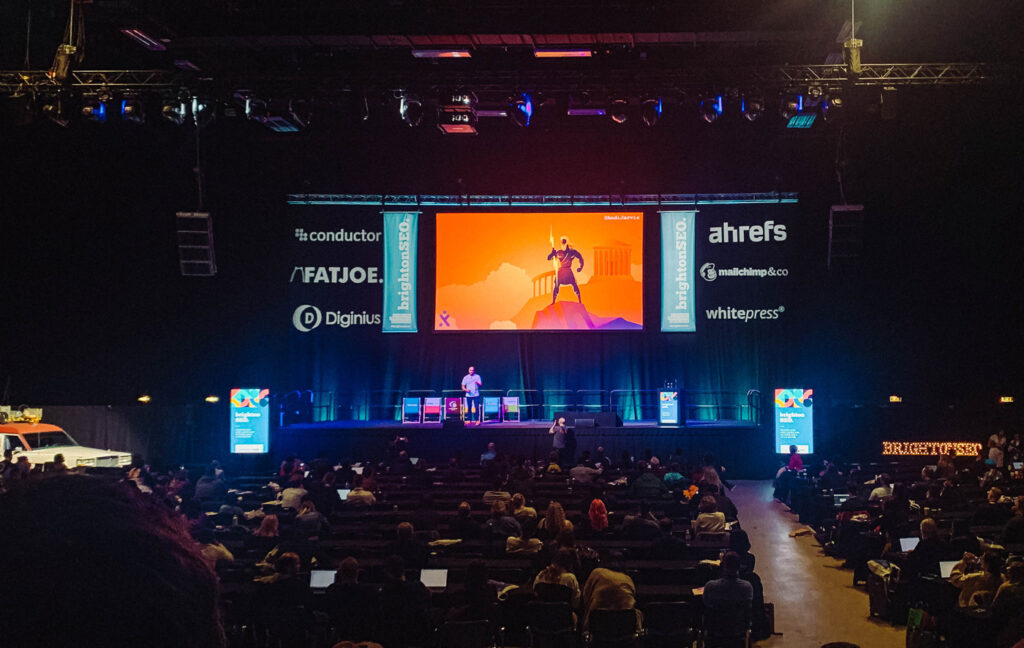 Still on this topic, we also listened to a talk from Tom Greenwood, who did a pretty cool showcase on how websites can reduce their carbon footprint just by making more conscious web design choices. Not something your developer would think about, but we all want to live in a sustainable future, right? 
And from the other end of the sustainability spectrum, Kara Thurkettle's 'Search in the Metaverse' talk also started discussions around how companies can and will adapt to the increasing trend of the metaverse. User journeys will change, and companies should really start caring about the adoption of virtual reality or even NFTs to guide users along their journeys. A scary but exciting future for search marketers for sure. 
Winding down with some pretty cool keynote speeches
This year, the conference did a great job at picking two highly charismatic and inspirational keynote speakers.
On the first day, Andi Jarvis closed the day with his talk titled "Strategy v tactics – which is more "importanterer". Andi highlighted how comfortable we are with making constant comparisons, just throwing in some common examples we use daily: SEO vs PPC, dogs vs cats, Star Wars vs Star Trek, or strategy vs tactics – this being one of the oldest among these. But are we really talking about either strategy or tactics when it comes to our marketing strategy? What is a strategy worth without tactics? And what is tactics worth without a strategy? Well, we did learn that they aren't worth much without each other.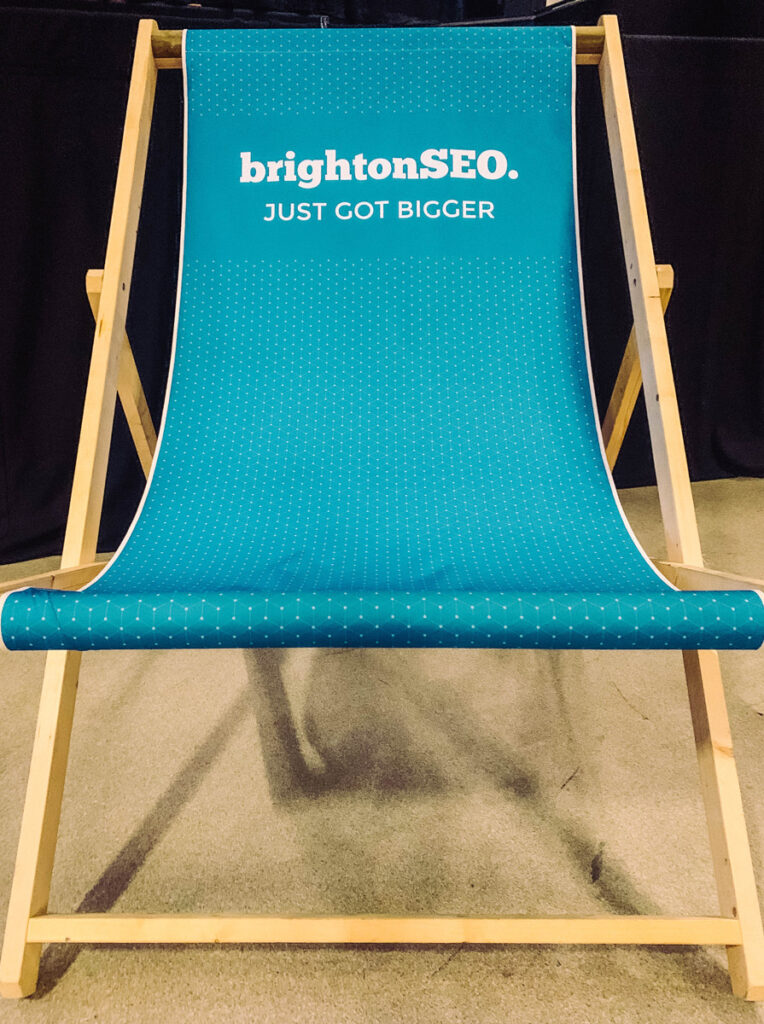 Then on the second day, we had Kirsty Hulse, coming from the SEO world, but now leading confidence workshops as a certified coach. She shared some thought-provoking concepts around confidence, compassion and just in general, giving a few less f*cks. We learnt that we generally apply a false dichotomy when we think about confidence, looking at it as being binary instead of a scale of different levels. And we also learnt that in simple terms, confidence is simply you being a bit more you. Even though this keynote talk was not closely tied to SEO, we all need to be confident SEO consultants when working with our client(s), so it was definitely a refreshing recap of how we should evaluate our own confidence.
brightonSEO Training – Is it worth the hype?
The answer in short: definitely. 
So brightonSEO also organizes practical, hands-on training sessions for SEO, PPC and Analytics professionals to get some upskilling in search marketing. Beyond their online academy, in-person training workshops are also run before each Brighton SEO conference, running basically on day 0 of the conference.
This year we also joined their Log file analysis training, held by William Nye, Technical Director of Builtvisible.com. If I had to describe it in three words: clear, practical, actionable.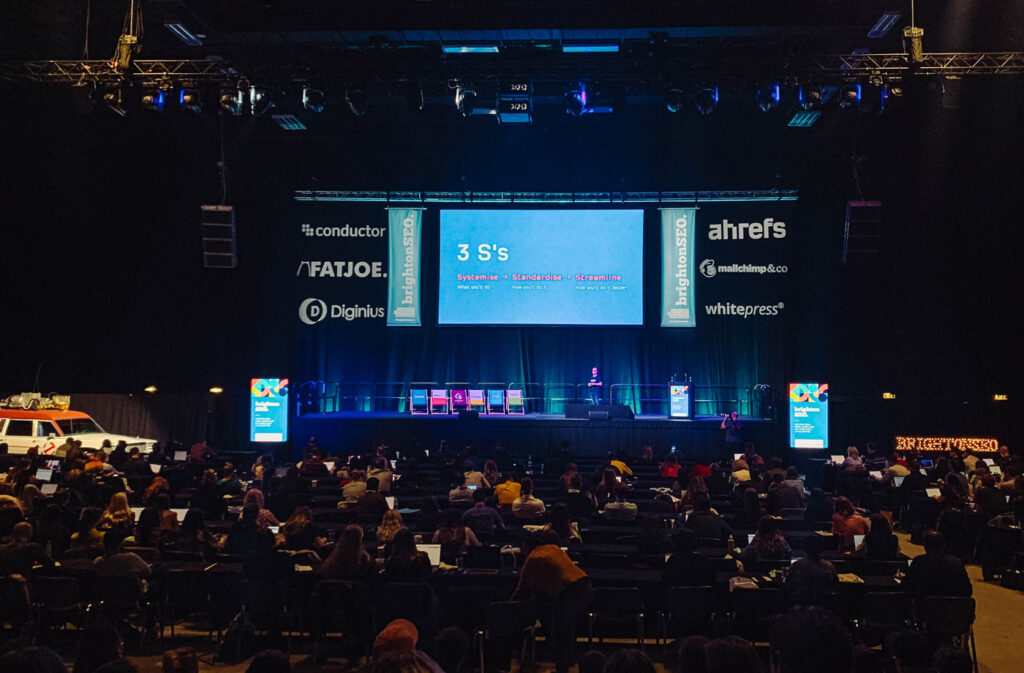 Sitting in a room with like-minded SEO professionals from the UK, the Netherlands and Latvia, the small group setting of this session really allowed us to learn about each other's unique, yet same SEO challenge: getting Google crawl all our important pages. 
The same problem in different lights, with a great guide walking us through the step-by step process of figuring out our next move with a not so simple, yet useful analysis method. So my final note for you guys: next time you book your Brighton SEO conference tickets, don't forget to check out their in-person expert training list, because you'll definitely find something that can take your SEO skill set to the next level.
We love to create and learn about clever things. If you want to join us on this journey then check out our open positions.
---
Mito is a full-service agency with a passion for clever things. The Performance division is specialised in improving digital performance and increasing sales with performance media, SEO, CRO and analytics solutions.
We are proud to have companies like Decathlon, Wizz Air, Cetelem Bank, Office Shoes and Tungsram among our strategic partners.