2020 ran through us like a freight train. There'll be a lot to forget from this year, but lots to remember too – and to make the latter easier, we've rounded up the articles, thoughts, URLs and QR codes that captured our attention the most (okay, not QR codes). As for forgetting, we'll do that together when we no longer have to be home by 8 PM.
We've scraped together more than 260 weeklys so far – not all of them this year, of course.
These always include our favourite news of the week; and we'll start the roundup by sharing the shortlist of our shortlist with you.
Things we needed badly in 2020: funny ads during the depressing pandemic; a limited fashion line from Aldi to dress up for the only place you are allowed to visit in the middle of the curfew: Aldi; and totally valid excuses to take a well-deserved break from video calls.
ALDI Original – Fashion-Kollektion
In Hungary, everyone is all about the Lidl collection. But the one from Aldi in Germany is… well, kind of a free pass to Berghain.
Fed-up with video calls? TBWA London has collected some totally valid excuses so you can take a well-deserved break on Mental Health Day.
Social Distancing Whopper
Is it okay to be funny during the pandemic? I think it's more than okay. So here are some examples. The first one is full of onions.
Covid or not, what most engaged our readers out of all the content curated by our strategic planners was the world of Hungarian tiktokkers, the rebranding of Planet Earth and a compilation of small-budget campaigns that still managed to pack a punch.
Let's Make Planet Earth Great Again!
I watched some David Attenborough. Then I thought, well, Planet Earth needs a proper rebranding. Aaaand it's done already. Enjoy!
Hungarian TikTok Research 2020
A short but all the more useful summary about Hungarian tiktokers.
100 Creative Ideas on Tiny Budgets
Low on money, high on cleverness: 100 great ideas that created a splash with a small-scale budget.
Obviously the mask topic couldn't be avoided this year, especially when it's about alternatives. Also there were two really small-scale, mundane, everyday branding projects regarding the Olympics in LA and oh, a mission to MARS. Bucket list-worthy you say?
How to survive a deadly global virus. Level 0.
The LA 2028 Olympics Has Unveiled an Ever-Changing Logo
The logo of the LA 2028 Olympics steps out of the comfort zone of olympic emblems.
NASA Mars 2020 Mission — Logo & Identity
A so-called bucket list project.
'Tis the season for self-reflection, so let's see how far we've come from the dark ages of the web into the social media era with its new challenges and issues that we designers caused – or did we? So if you want be in the frontline of changing the social platforms, here are a few tips. If you would rather work(shop) hard despite the Year of Home Office, check out this guide.
So You Watched The Social Dilemma…Now What?
What can you do to avoid the dark side of social media as a user and as designer?
A time-travel collection of web patterns from the '90s. Maybe I'm old, but for me it was the golden era 🙂
How We Run Online Workshops
The very basics of online workshops.
In 2020 we were into many aspects of design. Among those we were thrilled by are gamification methods that really keep users in the flow, then we were amazed by design tips for presentations, and finally understood how not to rush towards a solution, instead of asking the right questions first.
How to Ask Better Questions
It is tempting to rush towards solutions without fully understanding problems. The right questions help reframe the solution around the right things.
Presentation skills are an extremely important part of being a good designer.
Gamification beyond points, badges and leaderboards: core principles of "player" centered design approach in nongame scenarios.
2020. A year, when both lead generation examples and Google Sheets templates can make data lovers happy, while we are trying to get to know the unknown traffic in Google Analytics.
20+ Google Sheets marketing reporting templates including SEM, SEO, web analytics, HubSpot, and social media
Try these handy Google Sheets templates if you are in love with visualization but don't have time for building dashboards.
16 Ways to Reduce Direct Traffic in Google Analytics
Is it really direct or rather unknown? See the link for the secrets of one of the most misunderstood sources in Google Analytics.
8 High-Converting Lead Generation Landing Page Examples to Inspire Yours
Do you want to improve your website conversion rate? Check out these lead generation examples and acquire some best practices.
This year was more about ad performance than any year before. PPC advertisers have been seeking places they can still visit without wearing a mask – and advice for creating successful creatives on TikTok, Facebook and Google Ads.
The Best TikTok Examples of Ads
Looking for some tips on TikTok ads? This post has just that.
Facebook Ad Creation: the 5 Steps for High Performing Ads
A 5-step tutorial for creating perfect Facebook ads.
Full-Funnel Strategy: The Recipe for Successful Google Ads
This article walks you through the creation of your own full-funnel strategy, what types of campaigns work best for each stage of the funnel, and on which platforms.
2020 made many businesses rethink their online strategy – including content creation. We've seen how important quality content is, no matter how you need to adapt. This collection of the 45 best free SEO tools could also help businesses improve their organic traffic, covering all the different areas of SEO. Not to mention the 7 selected WordPress plugins to use for blogs.
44 Best Free SEO Tools (Tried & Tested)
Looking for a list of free, useful SEO tools? Find tools for keyword research, on-page, off-page SEO, local SEO and more!
7 Crucial WordPress Plugins for Blogs & Businesses
Do you have a WP site? Here you can find some tips and ideas on what plugins to use. Don't forget about Yoast SEO!
The Case for Continuing to Create Content during a Crisis like COVID-19
Don't stop creating valuable content, but you might need to rethink your content strategy to build strong relationships.
In a year riddled with market updates and overshadowed by a pandemic, we still fell in love with rock-solid ad-blocking techniques and an OOH campaign without branding. Moments of joy while we brace ourselves for the post-cookie apocalypse.
Coronavirus and Advertising
What effects does / will the coronavirus have on the advertising market? Here's an interesting infographic in case you don't like to read a lot.
Mcdonald's Goes Brand-Free in Striking New Ooh Campaign
A McDonald's ad without a logo? YES! And in an OOH – in fact, DooH – space to boot.
This Is How My Auntie Blocks Ads From Her Computer Screen
The best adblocker you'll ever see.
A year when we had the time to broaden the horizon of our knowledge and look into the fundamentals of how we communicate with one another, but at the end of the year we still want a shiny new tool to give us hope for 2021.
Hacking Google Search to map technologies, tools or knowledge relevant to your interests? Hold my beer.
13 Things to Understand if You Want to Communicate with a Programmer
Understanding developers can be tough at (many?) times. Even when they are your loved ones. Here's a little guide to help you out.
Vue.js 3 has landed according to release plan, yaay! Let's see what the next step is in the progressive framework concept! Ready for Teleport?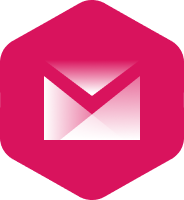 Why wait 365 days for the next dose of clever things when you can get it in a week?
Mind-blowing conversations
One of the incubators of Mito Weekly is an in-house chat group which our colleagues use to deliver interesting / exciting / WTF links about anything and everything, in real time. Here we've collected those that engrossed us most this year.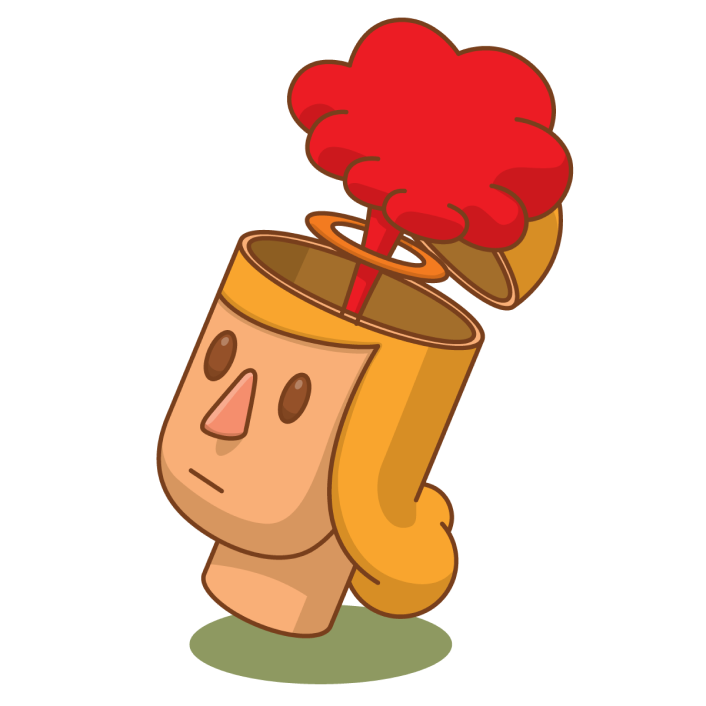 Things that made us go hmmmm...
Current affairs that got on our radar
Traditions we couldn't let go
Topics that just needed a team effort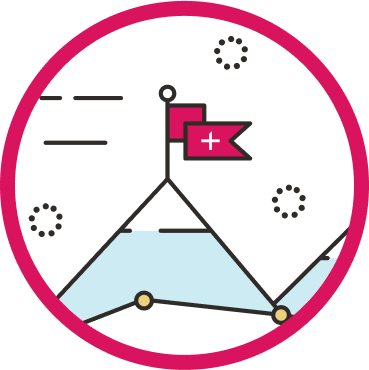 But it wasn't only work-related stuff that we kept hyping or that kept us hyped. Using Instagram Stories, this year we started to collect the stuff we like to pass the time with after our closing drinks on Friday. Retro and current games, crafting classes, hiking routes, fermenting and of course The Queen's Gambit might all appear here from week to week.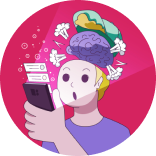 Anything mind-blowing we left out? Let us know!
And hope to see you next year (in person, OG).