Revamping the only sports betting website of Hungary
We delivered an entirely new frontend architecture for the transaction-heavy portal of TippmixPro, making it the most fun place to bet on.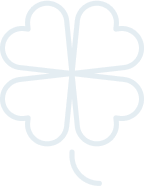 To be the fastest and greatest site of its kind out there.
The national lottery company Szerencsejáték Zrt. (SZRT) launched the only legal Hungarian sports betting portal, TippmixPro, in 2013.  A few years later, it was time to look under the hood and upgrade the system.
The growing number of sports events and visitors outgrew the capabilities of the original website, as well as user demands regarding performance and features. To catch up with the standards set by global competitors, the lottery company aimed for a full revamp of TippmixPro, serving the local market with tailored attention. Through a joint project development, they were responsible for designing the experience, while we worked on fine-tuning the features and, first and foremost, on designing and developing a sustainable architecture.
Prefer seeing and hearing stories? Here is a video summing up our joint project with SZRT.
9 years of experience with the lottery. No, not in playing it.
The history of SZRT and Mito Digital goes back almost a decade, and our role has not changed much since. As a digital vendor specializing in customer-facing interfaces, we are responsible for building and maintaining their portal and related frontend services.
Packed with events, transactions and features.
TippmixPro is a transaction-heavy portal with 2 million monthly visitors and many live updates on sport results, betting odds, feeds and more. Also, live betting is an especially challenging one to deal with. The number of events has quintupled since the beginning – and for those who like numbers, this implies the events of about 4000 tournaments in 500 betting markets. Virtual and esports were introduced, attracting quite the attention of people locked inside their homes due to COVID-19. With new or renewed functionalities such as personalizable "favorites", detailed event search, integrated live streams and various sports content, the site became rather feature-packed as well. To provide a high-performance, mobile-optimized website, we needed to turn all these big numbers in our favor.
(Speaking of challenges, to meet the strict requirements of data security is another delicate issue in the gambling industry.)
The missing pieces for your end-to-end gambling solutions
Being a world leader, the gaming technology provider Scientific Games Corporation (SG) has been offering core technology for many – including SZRT and its sports betting site.
We have been working on a strategic partnership with SG since 2012, creating our own luck and delivering best-in-class digital solutions to lotteries around the world. Providing frontend implementation and out-of-the-box support, our products are customizable and tightly integrated into SG's core systems: from player portals and digital signage through administration and middleware to retailer and self-service terminals. Among our clients are Getspá in Iceland, WCLC in Canada and Lotto Bayern in Germany.
A robust system and customized solutions developed in-house.
Evidently, we were in need of a reliable system built on heavy-duty technology, optimized to deal with an extreme load. Because, well, you don't want to play around with players when it comes to seamless experience. Besides preparing the frontend (updating it to Nuxt.js framework based on Vue.js), we went for a middleware capable of handling the rapidly changing dataset. Setting up a multi-tier cache ensured the frictionless operation and fast load times as well as protecting the backend against overload. Along with a cache solution based on CouchBase for static content and site configuration, our team came up with a cache written in Go, handling various sports program data to increase throughput.
On top of that, a new content management system (CMS) was built along the way, as the old one was not capable of handling the refurbished functions. Mito Frontend Administration Module (FAM) is our own enterprise-grade headless CMS, responsible for the page architecture, content and asset management and more.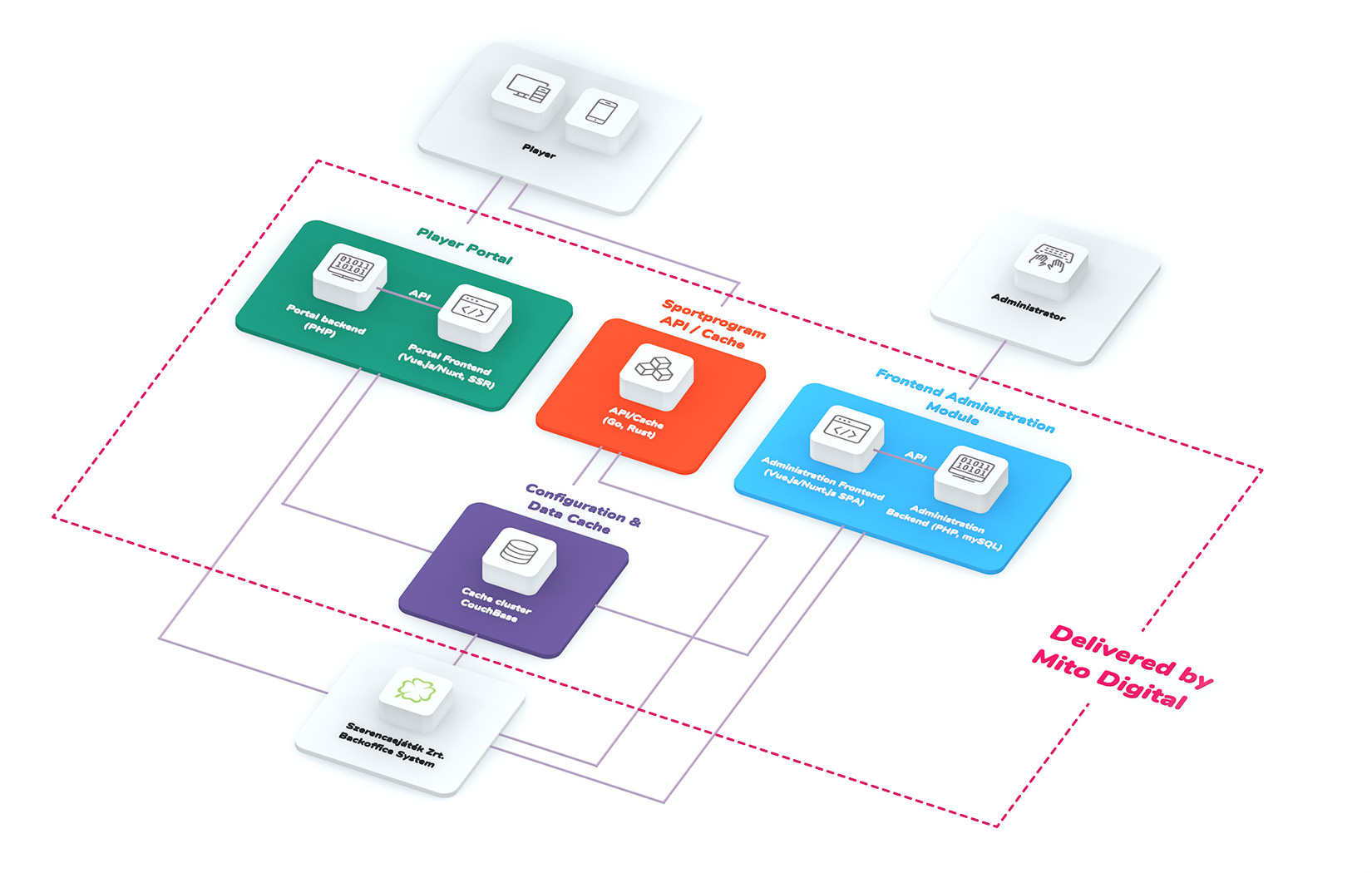 We delivered a top-notch sports betting site with a completely new frontend architecture in less than a year. After a careful testing phase, in November 2020 the portal went live without suffering any traffic drop. Which, considering there has been a major upgrade even on the surface (and to say users aren't always a big fan of change would be an understatement), is a big achievement.
With TippmixPro producing one third of the annual sports betting revenues of the lottery company, it is indeed a business-critical product. Meeting the expectations ever since. So much so that in summer 2021, the site broke all previous revenue records in the first week of UEFA European Football Championship. And did so without any major setbacks.
What we do is not beginner's luck: by fixing bugs and developing new features, together with SZRT, we are continuously aiming for an even faster and greater portal to play. You can bet on that – literally.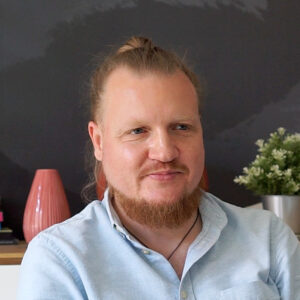 "TippmixPro is a complex, business-critical product of ours. To be able to succeed with the project, we needed flexibility on the side of both Mito Digital and our own organization. I'm proud that we managed to carry out the release without discernible loss of revenue and that the portal keeps fulfilling business expectations since then."
Attila Kocsis
Senior Project Manager at Szerencsejáték Zrt.
with the events of 4000 tournaments
record revenue during the Hungary vs France match at Euro 2020 (yes, in 2021)
This success story is brought to you by Mito Digital
We create human-centered interfaces for enterprises of the digital era.
Would you like to join our team?
We are always looking for talented people, even when we don't have job openings in your area of expertise.