Rebuilding the Self-Care Application
Five countries, twelve months, One App. Redefining the self-care application for Deutsche Telekom is amongst the toughest challenges we have had.
We developed a self-care app that replaced five existing ones.
We designed and delivered an application that Telekom customers love in five European countries, and became one of DT's flagship projects in 2018.
Telekom sought our expertise to renew their self-care app in record time.
In less than just a year a new application had to be designed and implemented, while five countries' backend systems were adapting to speak the same "language".
TMForum OpenAPIs enabled the development of a single mobile client for 5 countries
Worked as a remote Agile delivery team in a 200+ person project environment.
An Agile multidisciplinary team working in two-week sprints was continously delivering app features along with an integrational Middleware, and handed over incremental builds to NatCos for testing.
One App: a self-care app that unites 5 EU countries.
Deutsche Telekom's customers can now enjoy the superb self-care user experience from mobile devices whenever they are on the go. The story doesn't end here: the app is to be introduced to the rest of the EU footprint in 2019.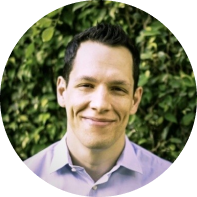 "This clearly could not have been achieved without the commitment and capability of the Mito team. I hope that you feel proud of what has been built here — I know we certainly do!"
Jonathan Abrahamson
Vice President of Digitisation Europe, Deutsche Telekom
TMForum standard Open APIs used
million user base potentially reached by the self-care app
target share of e-service interactions going through the app by 2021
This success story is brought to you by Mito Digital
We create human-centered interfaces for enterprises of the digital era.
Would you like to join our team?
We are always looking for talented people, even when we don't have job openings in your area of expertise.