A loyalty app that is worth being loyal to
We rebuilt the mobile app of La Cage, a leading Canadian sports restaurant chain, as part of their loyalty program upgrade – integrating 8 third party systems and launching it within a peculiarly brief time frame.
A renewed app to go hand in hand with a renewed loyalty program.
One of the most popular sports restaurant chains in Canada, La Cage – Brasserie Sportive is one of a kind, with close to 40 venues throughout the province of Quebec. With customers being highly valued, it came as no surprise the company wanted to renew its loyalty platform and thus upgrade its overall mobile application. The rewards program called Club Cage allows members to accumulate and redeem points while offering exclusive rewards – as well as additional functions.
A white-label loyalty solution for mobiles
In 2020, the Forrester and Gartner recognized loyalty technology provider Antavo partnered up with us as their mobile development partner, and we delivered a native White-Label Loyalty Mobile App. It provides several pre-built loyalty functions and out-of-the-box elements that can be fully tailored to match the customer's brand and further extended with additional functionalities as needed.
With the help of Antavo specializing in loyalty programs, La Cage wanted its customers to benefit even more. This is when, as Antavo's trusted and experienced frontend development partner, we entered the picture.
Many external systems to integrate.
The project started off with our joint loyalty solution. But it didn't stop there: several additional external suppliers and third party systems appeared in the game.
So what exactly were we facing here?
Customer data platform (Exponea)

Identity provider managing authentication (Auth0)

Headless content management system /CMS/ (Sanity)

A system dynamically registering the opening hours of the venues (Localtrac)

Reservation system (Bookenda-TouchBistro)

Takeaway ordering system (UEAT)

Localization and translation management platform (Lokalise)

 

Customized integrations with Antavo
Yep, it is eight third party components in total. Mostly unfamiliar ones. And eight is quite a large number when you have to handle them at the same time, without having a dedicated system integrator. Thus, we had to build a mobile client that is able to effectively communicate with them all. Of course, this overall complexity was reflected on the level of project management as well.
One crucial night for going live.
One night in September 2021, all the La Cage locations closed at the usual time. The following day, they opened at the usual time – only, this time with a fully renewed loyalty app ready to take over.
As the restaurants are open every single day, replacing the old system with the new one was no cakewalk. Loyalty functionalities had to be simultaneously modified at all cash registers while making the revamped app available at the same time. Neither sooner, nor later. As members love Club Cage and use it frequently, we couldn't run the risk of it being out of order.
The go-live of a (re)new(ed) mobile app is always exciting for a development team. Launching it in such a limited time frame with testing included is more than exciting – and understandably, quite rare too. It is especially challenging as one can never predict when the updates will become available to end-users.
Being devoted to intense awareness and prime technologies.
These challenges demanded not only preparation but also constant awareness, phasing and trackability. As a digital vendor with over 5 years of experience in enterprise mobile development projects, we can well understand the importance of these when working with a client. Constantly adapting our knowledge and best practices, we were able to involve processes such as that of incident or change management.
In addition, when it came to integrating third party systems or developing additional features such as the restaurant locator, we aimed for top-notch and innovative solutions.
Just to give you a picture:
Integrating an external identity provider service to save costs and time, while handling authentication natively in the app. As for the challenging part, in response to extra client demands we had to create a middleware layer to extend Auth0's native experience.
Distributing translation updates on the fly and over-the-air, without having to update the actual app. A mobile-centric third party solution that is quite new to the world. Lokalise made it possible to directly connect our Figma designs with the translation interface so translators could well understand the context. With French being the default language for La Cage, bilingualism here was especially important.
Using a special system where both its content and admin panel are defined by developers. It was the first time we adopted a headless CMS – called Sanity – with such a developer-centric approach and yet the client is happy about it.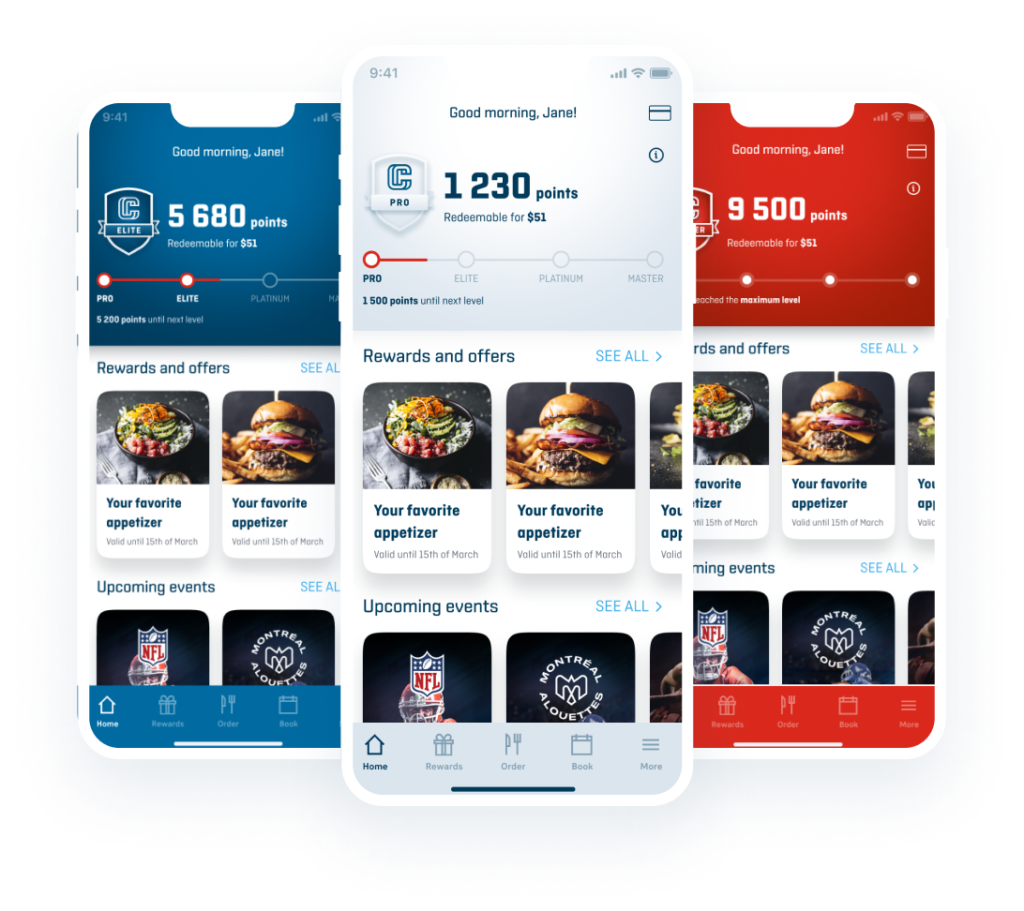 More into pixels? Delve into the design details on
Behance
, pieced together by our UX / UI experts!
A fine loyalty app used and loved by tens of thousands of Canadians.
After launch, most members could seamlessly use the renewed app and rewards program by restaurants' peak hours. And with over 50k active monthly users, it is an accomplishment we can be proud of. It always takes time to adapt to changes and new features, but we are eager to see how users will benefit from this revamped loyalty platform. Which, on the other hand, contributes to building even stronger customer relationships for La Cage.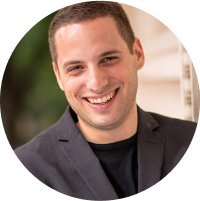 "Choosing Mito Digital as our mobile frontend partner turned out to be a great decision. The level of precision and expertise they represent, either if it's a design of a mobile screen, or the planning session of a new business feature is astonishing. The two teams had an instant connection, working with them is a really smooth experience."
András Nemes
Co-founder at Antavo, CSO & VP of APAC
integrated third party systems
This success story is brought to you by Mito Digital
We create human-centered interfaces for enterprises of the digital era.
Would you like to join our team?
We are always looking for talented people, even when we don't have job openings in your area of expertise.